Repipes
Cape Coral Repiping Services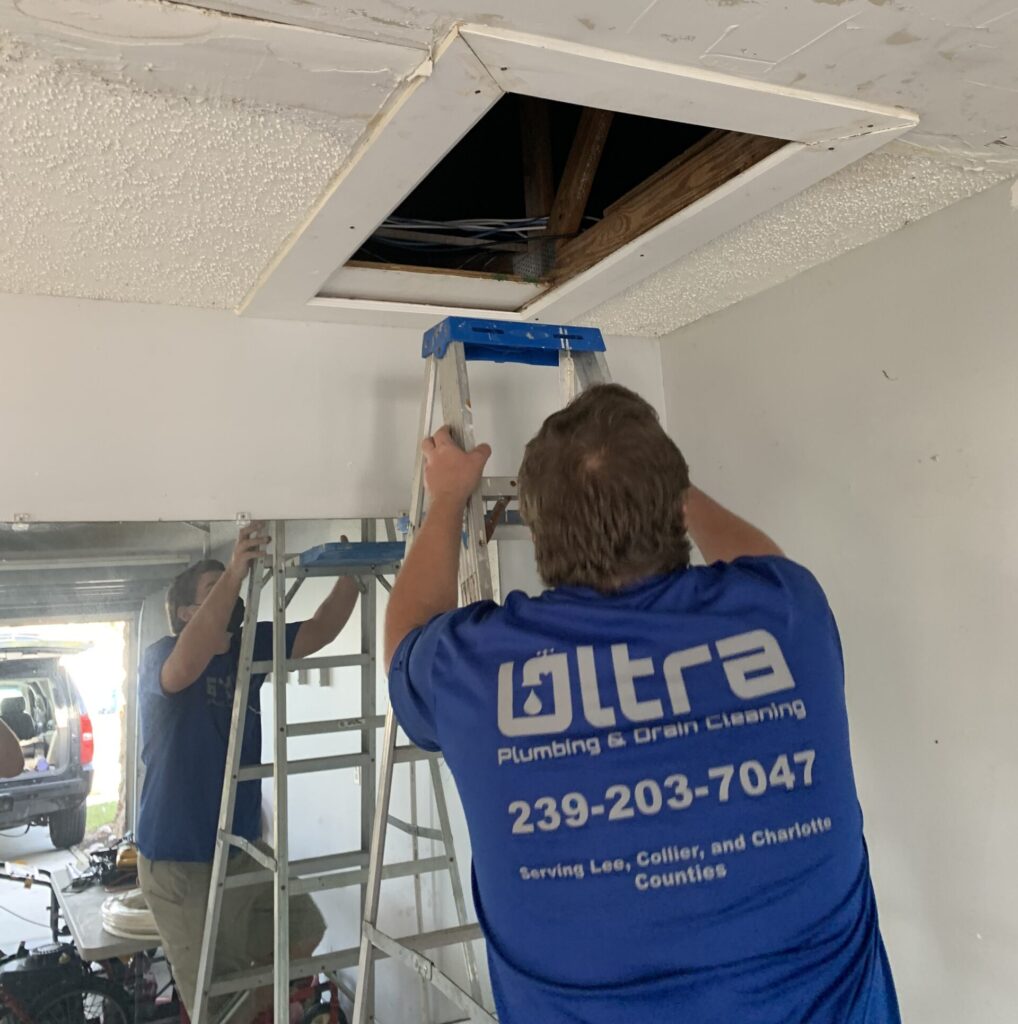 As the plumbing in your home ages, it can corrode and build up rust, which can lead to lower water pressure and even cause pipe leaks or breaks. When a leak occurs, the obvious solution is to repair the leak. But if the leak occurred due to old age or corrosion it could be an indication of other issues with your home's plumbing pipe system. In this situation, repairing a single leak could only be addressing a small part of a larger problem with the plumbing system. Your home could be due for a repipe.
Get ahead of the flow! Don't wait for a small problem to become a BIG one! Call Ultra Plumbing & Drain Cleaning, Inc. at (239) 203-7047 to get a free estimate for our Cape Coral repipe services.
Time To Repipe Your Home?
Repiping your whole house water system can seem a little intimidating at first and it is a lot more involved than an individual leak repair, but it could save you a lot of money and potential damage to your home. Ultra Plumbing & Drain Cleaning, Inc. performs all of it's Cape Coral repiping services with the utmost care and using only the highest-quality materials to ensure a long-lasting system for years to come.
When it comes to the most important material, the plumbing pipes, we use Pex pipes for our repipe installations because it is both flexible and durable. Due to it's flexibility, Pex pipes allow us to perform installations quicker and with less drywall cuts in your home.
Some other benefits of Pex piping is that it is corrosion resistant due to being a hard plastic and not metal and temperature resistant so it can hold both hot and cold water and withstand the heat of your Florida attic space. Pex pipes are also certified by the international NSF for water purity meaning you don't have to worry about any contaminants.
PEX Pipes Not For You?
Sometimes customers require a different pipe material for various reasons. If you do not believe Pex pipes are best for your repipe then our Florida Certified Master Plumber will be happy to discuss other options with you such as CPVC, copper or other materials. We are always happy to listen to a customer's concerns and find the best match for their particular plumbing project.
We're the Cape Coral plumbers who do it right! Call us today at (239) 203-7047.